Lumia M Pro Photobooth Diy Shell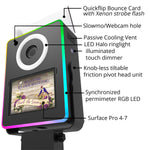 FLAGSHIP PHOTOBOOTH
Light up the party with the Lumia M Pro LED photo booth. Wow the crowd with it's 2700lumen dimmable Halo Ring light also comes with built in Strobe Flash and remote controlled multi-colored LED's. The Lumia M Pro is the upgrade model of the Lumia M Basic (T12 LED.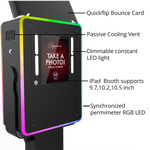 2 in 1 photo booth
The lumia can be run 2 Booths at the same time. DSLR Booth on the front and iPad Booth on the back.

The back door comes with built in Dimmable LED constant light to be used as a iPad booth or social sharing station. It can hold ipad 9.7 or 11 inch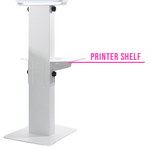 BOLT-ON PRINTER SHELF
Design to hold most dye sublimation printer in the market. Can be mounted either from the back or front of the Lumia Photobooth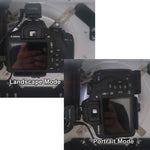 quick flip Camera mounting
DSLR Camera can be mounted Portrait for taking full Body-shot or landscape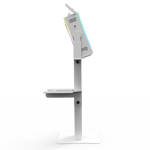 TILT-ABLE HEAD UNIT
The head unit is the is adjustable so you can capture all size and shape tall or shape.
compact rolling case
YES, ALL THE PARTS FITS IN ONE CASE INCLUDING THE BOLT-ON PRINTER SHELF. THIS WILL MAKE YOUR BOOTHING EASY NO MORE